Hello there! Let's get to know each other!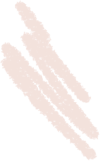 About Me
I am Danielle Lopasso, a Certified life Coach and Empowerment Mindset Coach. NLP practitioner, and I use holistic techniques in my practice to coach clients, such as Reiki, Family Constellation, Access Bars and help you with old traumas . My clients achieve their goals in a positive, fun, and uplifting environment, by bringing solutions that are fresh and positive. I coach men, women, couples, and teenagers all over the world, empowering them to change their mindset  helping them heal after a trauma or any other personal issues. My mission is to make you have a  happier and more fulfilling life. All people are different, and I create a specific coaching program for each client since not everyone follows the same script. My knowledge, skills and "gut" help me design every session with my clients, to discover their own path and be accountable for themselves. I always say "You are enough, and you can do it".
I have always been the friend who everyone comes to, to talk, to ask for advice, to feel loved and heard and understood. We all have the answers to life's deepest questions and my goal is to find that in you. My passion has always been to help others, so once I notice I was helping my friends, and I had my own relationship issues, I began my own mission to be the best person I can be, to live a happy life, and to understand what makes me tick. I have done a tremendous amount of work on myself over the years and have learned a ton. As a Certified Life coach from Erickson International, and certified through other holistic courses, I will help you find inner peace, help you improve your personal relationships, and increase satisfaction in your life.
I want to help you become the best that you can be. Helping you stay committed and focus to your goals is my purpose.
I love people, and I believe we are all in this together. If you are honest and real to yourself and to others, you create the life, the relationship and the career of your dreams. And remember, everything starts with your actions! With the "Mindset for Success," you will gain the necessary confidence and essential skills to attract and keep an emotionally healthy, evolved and conscious partner.
I am based in Orange County but I do phone and online sessions, so I can help you no matter where you are. Contact me if you are interested in my services. I can't wait to meet you!
"Life is about creating yourself, don't take the easy way out, because if it is worth it, it is worth working for it."
So, the question you may be asking yourself is "Why should I believe that you can help me, Danielle?"
And my answer to you is that you SHOULDN'T just blindly believe me. You're smarter than that.
'Decisions are the frequent fabric of our daily design"
Don Yager